A Few Things to Remember Before Heading to Court…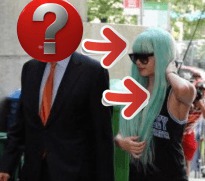 Even a little preparation goes a long way when it comes to appearing in court for a criminal offense in which you are the defendant. Knowing the exact location of a courtroom, your judges name, case number and matter to be addressed on a specific scheduled hearing date may serve to alleviate stress that often accompanies the haste and confusion just prior to appearance.
Spend a Few Minutes With Your Attorney Learning the Basics
In criminal cases most hearings do not involve a defendant having to say anything on the record in open court. This allows for an accused to pay closer attention to the matters being addressed at their hearing as opposed to worrying about potentially having to speak on their own behalf. Remember criminal defendants have an absolute right to remain silent and will only be asked to provide evidence in a hearing prior to trial under rare circumstances which are certain to be explained to you by your criminal defense attorney long before appearing before an assigned judge.
How to Dress for Criminal Case Hearings
Attorney William Moore claims that one of the most overlooked and yet important considerations that a defendant to a criminal action should consider is both their style of dress and overall appearance in the courtroom. It is of no consequence that a defendant will not be speaking and will otherwise just be observing and providing a presence. The fact is that not only the assigned judge but also the prosecutor, bailiffs and clerks will be drawing conclusions about a defendant based solely on their appearance in the weeks or even months the scheduled court dates in any criminal case lifespan.
This is one area where you really need to go the extra mile, claims Moore. A fresh haircut, a clean well pressed suit and well rested appearance may tip the scales of discretion on a judge's part in your favor without your ever even knowing it. Criminal court judges are very vocal about their feeling disrespected by defendants who appear before them inappropriately dressed. Attorneys who defend criminal cases every day also see actions on the part of assigned judges that seem to reward those who show respect in both action and appearance.
Finally, regardless of what is happening in the court proceeding specific to your case, resist any temptation to speak without being addressed by the judiciary. Never address either the prosecutor or courtroom staff directly at any time. If your question it is a best practice to subtly motion to your lawyer that you need to speak with them. Your presiding judge is certain to allow as much communication with your counsel as needed in order to preserve your right to due process.
William Moore is an attorney in South Florida who is handled thousands of criminal cases over the last two decades. His firm is comprised of attorneys who focus on a few limited specific areas of practice. Questions regarding this article or any other matter involving criminal law are welcomed by calling (954) 523-5333. The William Moore Criminal Defense Law Firm is located at 110 SE 6th St #1713, Fort Lauderdale, FL 33301.