Are Celebrity DUI Sentences Getting Stricter?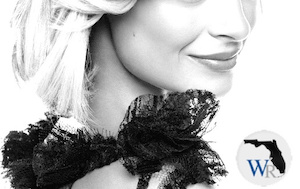 How many chances and lucky breaks do celebrities seem to enjoy these days following Arrests for DUI? Far too many it seems. Those of us familiar with DUI laws and penalties for the rest of us non-celebrity folk know all too well that we aren't serving 82 minutes of a jail sentence for a second DUI conviction. Nor are we likely to be released after only a few days of our jail sentence due to anxiety? Anxiety? Early releases for anxiety would at the very least serve to reduce inmate crowding I suppose.
Unless you were living on another planet this year, it was impossible to avoid the news of celebretards, Paris Hilton and Nicole Richie, two girls known more for their wealthy parents than anything truly noteworthy, who were both sentenced to serve jail time for their respective DUI charges. Paris Hilton was sentenced to 45 days but ultimately served about 21 days. However, several days into her stint in the local county jail she was released due to "anxiety" and allowed to go home. Who doesn't remember the look on the face of the poor little rich girl, with tears streaming down her face being driven back to jail to complete her sentence after the L.A. County Sheriff's "mix up?" Injustice indeed.
And Ms. Richie, a former heroin addict and all-around party girl, who received her second DUI (mind you she admitted to being high on pot and the pain killer Vicodin, not on alcohol) who served less than an hour and a half of her sentence. No doubt reinforcing the lack of faith non-celebrities have in the judicial system. At least in California's judicial system.
However, could the tide be turning? Just this month two celebrities appeared to have been handed unusually lengthy sentences for violating DUI related laws, at least in Hollywood. The star of "24," Kiefer Sutherland, arrested for his fourth DUI charge, pled no contest and was sentenced to serve 30 days in jail. A whole 30 days. That's like serving three years in non-celebrity world. Of course, for the sake of the public (and Fox) the Court will allow him to serve this sentence while "24" is on a filming break for the winter. How lucky for us viewers.
And perhaps lesser known celebrity Michelle Rodriguez of "Lost" fame shouldn't have ignored the Court's order to perform community service. Ms. Rodriguez, who along with her "Lost" co-star, Cynthia Watros, was arrested for DUI back in December 2005 was court ordered to complete 30 hours of community service for her DUI related charges. She recently admitted to failing to do so. (She got the boot from "Lost" – didn't she have all the time in the world to complete 30 hours?) She will be required to turn herself in on Christmas Eve to complete 180 days in L.A.'s county jail. 180 days? Now that's a sentence. Coincidentally, Michelle only served 4 hours and 20 minutes in jail in May 2006 for her DUI charge due to (you guessed it) overcrowding – even though she was sentenced to two months for violating probation.
Yes it appears the tide is indeed turning when it comes to celebrity DUI sentencing, but the actual time served, remains to be seen. Am I alone in thinking that Jack Bauer, I mean Kiefer Sutherland, will be out in less than 24 hours?