Carrying Concealed Weapon
Firearm defense lawyers in Broward County explain the licensing authority for carrying concealed weapons and firearms is the Department of Agriculture and Consumer Services. According to this statute, weapons and firearms can include handgun, tear gas gun, billie club, knife, and any electronic weapon.
When firearm defense attorneys explain concealed weapon license to carry they emphasize that this list does not include fully automatic weapons otherwise known as a machine gun. These types of weapons are heavily regulated by the Federal government and sever penalties are associated with possessing a weapon of this type.
William Moore Criminal defense West Palm Beach attorneys are is quite familiar with the law regarding illegal firearms, having both prosecuted and defended hundreds of firearm cases.
Most of the firearm defense cases were the result of a stop of a suspects vehicle upon suspicion of DUI. It is extremely important for people to really need to think about what they are carrying in their car at all times.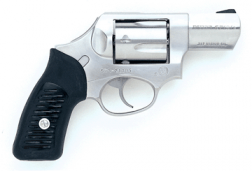 Licenses issued by this department are valid all over Florida, for not more than seven years from the time they are issued. A person having such license should carry it along with proper identification, and should be able to produce both while carrying a concealed firearm or weapon.
License for concealed weapon or firearm are issued on meeting certain set criteria. These are:
The person should be 21 years old or older
The person should be a citizen and resident, or permanent resident alien of the United States, or a security official of a consulate of a foreign government, who is certified by the respective embassy
The person should not be a convicted felon
The person should not suffer from any physical disability that can prevent the person from handling the weapon or firearm safely
The person should be competent in using the firearm
Questions about firearm defense cases in Florida can be discussed with William Moore Criminal Defense Attorneys
By William Moo