William Moore Criminal Defense Qualifications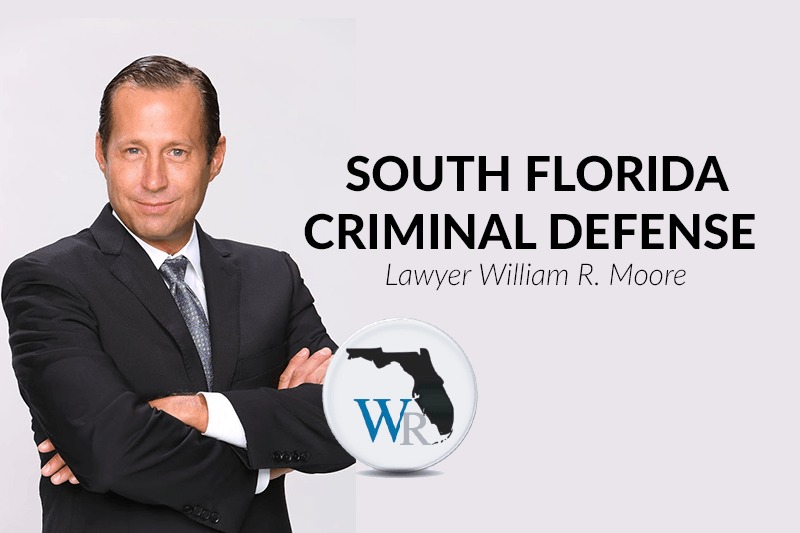 William Moore has spent the entirety of his career practicing criminal law in South Florida. Over the last 20 years, he has appeared before our local Broward County Criminal Court Judges on an almost daily basis. He has authored works and lectured about criminal defense related tactical issues and trial strategies on over a thousand occasions. Hundreds of these lectures are available to the general public by accessing the MooreLaw firm's interactive website. Throughout the course of William's career he has protected the rights and liberty of thousands of people charged criminally and has personally tried to verdict hundreds of these cases in front of a jury.
Criminal Defense Attorney William Moore
William Moore has served as both a prosecutor and public defender prior to entering private practice. He understands how to use the State Attorney's "no-drop" policy to the favor of his clients. All of our cases are approached with two main goals in mind: The first is to avoid conviction. The second is to preserve and individual's right to have his criminal record sealed or expunged. Considering that the most serious consequence of a conviction for a crime may stem from the negative effect on your employment, it is necessary that you view the consequences of quickly resolving your case as a whole rather than just focusing on possible limitations on your liberty. It is necessary that you seek out the help of a criminal attorney that will be able to answer all questions that you may have about how a conviction may impact your particular area of employment.
What We Will Do for You at Your First Free Consultation
Our criminal defense attorneys will explain the criminal offense that you are facing including:
The elements of the offense
Specific defenses to that crime
Explain penalties including:
Minimum sentences
Maximum sentences
Your permitted range
Available alternative sentencing options
Explain Our Strategy:
William Moore will explain how we will tactically handle your specific case.
Attorney William Moore has represented Hollywood celebrities and defended cases closely covered by the Associated Press. He has served as a criminal correspondent radio stations in addition to providing opinions to Top US Magazines and periodicals specific to the progress of highly publicized criminal cases such as State v. Casey Anthony.
William Moore has significant experience in defending Drug Possession, Delivery and Trafficking related offenses, DUI Manslaughter, Grand Theft and Shoplifting arrests as well as Probation and Community Control Violations. Attorney Moore also has a specific proficiency in representing clients charged with Domestic Violence and related issues.
Finding the Right Criminal Defense Lawyer for Your Case
If you have been arrested, you know that finding a qualified criminal attorney in can be a difficult task. The qualifications of any professional vary greatly based on the amount of time spent focusing on a specific area and, of course, the quality of "hands on" experience.
One of the most important factors to consider when choosing a lawyer is criminal jury trial experience. Of course, motion practice and negotiation skills are just as important depending on the type of case. Make no mistake, however, when interviewing criminal defense attorneys, the amount of cases handled, doesn't always translate to the amount of cases tried. Always be certain to be very clear when asking a prospective criminal attorney questions. When uncertain, always ask for a response in writing. Representations that are reduced to writing and provided to a prospective client by the consulting criminal attorney serve to not only protect the individual seeking out that attorneys help but also provide piece of mind. Individuals should always be cautious where an attorney refuses to back up claims asserted with documentation.
Practicing Criminal Defense Is Complex
Criminal defense is a highly technical area of law, coupled with the fact that it is one of the few areas that is entirely encompassed in litigation (trial work). Defense attorneys must be prepared to appear before judges on criminal matters on an almost daily basis. Knowledge of a particular jurisdictions practices and procedures is often necessary to adequately represent the needs of clients charged with criminal violations. In order to determine how many cases a particular attorney has appeared on in a given county, simply visit that area's Clerk of Court website.
Criminal defense attorney William Moore has been defending individuals accused of committing crimes for locally for over two decades. If you have been arrested, it is important that you understand that not all neighboring county areas are the same. Diversionary programs are limited as compared to other areas throughout the State and any significant plea-bargaining is rare. Prosecutors are given very little autonomy to break-down criminal charges and are more often to push even the weakest of cases all the way through trial rather than to negotiate a resolution that includes any significant form of leniency.
For more information about Attorney William Moore's qualifications in the area of criminal defense, contact him directly at (954) 523-5333.