Cybercrime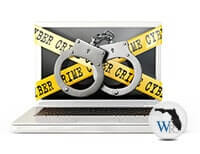 Given the increasing use of computers for legitimate uses and the use of computers to perpetrate crimes, Florida has a set of laws designed to convict and punish those who indulge in computer crime or cybercrime. Computer Sex Crime Lawyers explain the difference between computer sex crimes and use of computers to commit some other non-sexually motivated offense.
Computer Crimes Under Florida Law
Computer or cybercrime laws deal with criminal activity that involves computers, computer networks, and online sites. However, some of the crimes might involve other criminal laws as well, and in such cases, Florida Law on Computer Sex Crimes rely on both sets of laws to prove their case against the defendant.
The Florida laws on computer sex crimes cover a range of criminal activities using computers such as hacking, intellectual property theft, fraud, and financial or identity theft using computers.
Since the crimes involve computers, both the prosecution and the defense will normally call upon technical experts to provide evidence involving the actual execution of the crime or an explanation for its legal basis.
Drastic Increase in Cybercrime Cases Over Last Decade
To match this growing number of computer crime cases, Florida laws which govern cybercrime on the Internet have changed more quickly than any other.
How Has This Affected Law Enforcement?
Broward County Investigators & Prosecutors have had to assimilate rapidly each new technological advance. Investigative procedures and the labyrinth of jurisdictional issues have made this serious offense even more challenging.
Florida law defines computer crime as that in which an unauthorized person uses or gains access to another's computer or data. The unauthorized person is referred to as a hacker under Florida law.
Florida law also includes unauthorized use of intellectual property as a computer crime if this is done by hacking into the computer, computer system, or computer network of another person or entity.
Besides, if the unauthorized access of data or intellectual property was for the committing of fraud or theft those provisions of the Florida criminal law will also apply on the case.Florida law also specifically criminalizes the introduction of computer viruses. Anyone who introduces viruses, Trojans, or other malicious code into a computer or computer system or network can be convicted of a computer crime in Florida and penalized accordingly.