Driving Under the Influence of Prescription Medication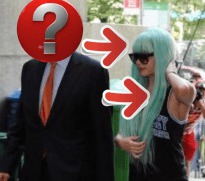 The following incident occurred in St. Petersburg, FL. Travis Merriex was dazed and disoriented from taking drugs last month when he got behind the wheel of a public bus, careened off Central Avenue and crashed into a shopping center, police said.
Six people were injured in the Sept. 12 crash after Merriex drove through trees and slammed into cars before finally ramming into a check-cashing business. One man broke his leg. Police arrested Merriex after receiving his blood test results, which showed he had Methadone, Alprazolam and Lorazepam in his system.
Merriex, 37, was arrested on a felony charge of driving under the influence in a serious bodily injury crash. He also was cited for careless driving. He was working at the time for the Pinellas Suncoast Transit Authority (PSTA).
Methadone can be prescribed as a painkiller. Alprazolam, which is commonly known as Xanax, is often used to treat anxiety disorders and can affect driving skills by causing drowsiness. Lorazepam is also used to treat anxiety, with drowsiness or dizziness as possible side effects. Merriex told police that he was taking the drugs to treat back pain from an earlier accident, according to a traffic homicide investigator.
While no law prohibits people from driving after taking medication, drivers can be charged with DUI if they are pulled over and show signs of impairment. Merriex was acting erratically before the crash; a bus camera showed that he slurred his speech, frantically looked around the bus and even rested his head on the steering wheel. He was acting irrationally. Merriex had been working for the PSTA for a year before the accident. He was fired Sept. 20.
PSTA spokesman Bob Lasher said Merriex had passed all of his drug screenings and had undergone an extensive criminal and driving history check before he was hired. The PSTA randomly tests all drivers after accidents, in addition to randomly testing 25 percent of its drivers every year. Merriex was screened after he was involved in a minor accident in August; he passed.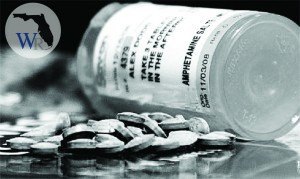 However, PSTA officials put Merriex on administrative leave for two weeks after the August accident. Merriex claimed his back had been injured in the accident, and the agency eventually learned that he had lied on his job application about a previous workers' compensation claim he had filed while working for the city of Tarpon Springs.
After multiple doctors dismissed his injury claims following the August accident, Merriex was allowed to drive a PSTA bus again. After his September crash, the PSTA fired Merriex upon learning he had told police that he was taking prescription drugs. Lasher said drivers are required to tell their supervisors if they are on any medication. Merriex did not disclose that.