Extortion Scam Targets Broward Residents
According to William R. Moore the Fraud Scheme Targeting Broward County Residents Used Dating Website to Lure Victims into Sending Nude Photos
According to the Sun Sentinel, the Broward County Sheriff's Office has uncovered a local crime ring targeting users of online dating sites.
Victims were told that the were being investigated for involvement in commission of a sex crime involving a minor.
The scammers persuade prospective daters to send sexually explicit photos. Once received, they identify themselves as law enforcement officers and say the photo was sent to a minor and to avoid arrest you better pay up, said Keyla Concepcion, a spokeswoman for the Sheriff's Office. see news article
According to William Moore, a criminal defense attorney in Broward County (where the fraud has played out) claims that the suspects are impersonating officers which involved the use of specific and accurate information such as officer names, badge numbers and phone numbers.
Broward police officers like Officer Don Peterson expressed anger upon learning that they were being impersonated.
"It's an extortion, it's a shakedown," Peterson said. "It's not just one person doing this. It's multiple people."
Why Impersonate Law Enforcement Officers?
White Collar Crimes require the element of trust and legitimacy according to William Moore, a Fraud Lawyer in Broward.
Complex or organized fraud scams that are implemented in such a way as to quickly instil legitimacy coupled with placing of the intended victim in fear are quite effective. Most white collar crimes that I have seen in Broward over the years involved sufficient grooming on the part of the perpetrators. The earning of trust often takes time. Where officers are impersonated, there is an overall environment of authenticity that is established. Fear of prosecution acts as a kicker that can force immediate response by unsuspecting victims. – William Moore, White Collar Fraud Lawyer in Broward
"Because of the type of conversations they're having, and because they've sent explicit photos, a lot of times [the victims] do feel guilty," Peterson said. "They feel that they're going to be exposed, and they don't want to be exposed, and they play along."
Moore claims that fraud schemes such as these require the assailants to limit the amount of time and number of victims in a particular area due to the fact that accurate contact information is being used specific to the stolen identification of officers.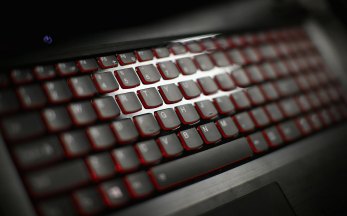 Internet Site Scams Make Identity Theft and Bribery Much Easier According to Fraud Lawyer William Moore in Broward County
by William R. Moore
William R. Moore is a lawyer with William R. Moore Criminal Defense Attorneys: 110 SE 6th St #1713 Fort Lauderdale, FL 33301 (954) 523-5333