Fort Lauderdale Woman Charged With DUI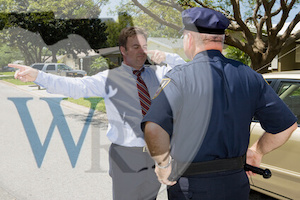 A Fort Lauderdale woman was arrested last month on drunken driving charges. Hathaikarn Russo, 34, was driving down Florida's Interstate 395 when she was involved in an accident that occurred around 1am on a Thursday evening.
As a result, the westbound lanes of Interstate 395 were closed from Alton Road to Fort Lauderdale until about 8:30 the following morning. The DUI accident left one woman dead, and another victim was taken to Mount Sinai Medical Center.
Russo is charged with DUI causing serious bodily harm and driving under the influence-manslaughter.
Woman Charged With DUI After Fatal Crash: Crash Closes Westbound Traffic On MacArthur Causeway, Local10.com, August 14, 2008
If you have been charged with DUI, then an experienced Florida DUI defense attorney can help you understand the legal implications of your case. Contact the Florida DUI Center to get your DUI questions answered. DUI Defense offices are located in Broward, Dade, and Fort Lauderdale counties.