Man Jailed in Florida After Being Mistakenly Freed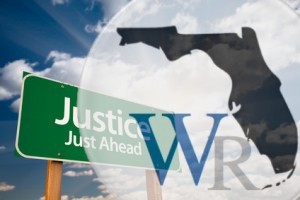 Police in Titusville, Florida arrested Dramoski S. Perkins, 26, around 1 am on Saturday morning. According to FloridaTorday.com, he man was walking down the middle of the road at Orange Street and Deleon Avenue when police officers patrolling the area on bicycles found him.
He did stop for the police but tried to run when they discovered crack cocaine on him. Officers chased him down, and he initially gave them another name. When the police checked with authorities in Georgia, they discovered that Perkins had a warrant from Doughtery County, Ga. and was released from a Georgia jail by mistake.
Perkins had been living on Grannis Avenue in Titusville but is now in the Brevard County Jail facing charges of murder, armed robbery, and use of a firearm in commission of a felony.
Man Mistakenly Freed From Jail Arrested, Local6.com, August 10, 2008
Contact criminal defense attorney William Moore if you have been charged in a Florida criminal case. William Moore Criminal Defense's law office has a solid track record in defending those who are accused of crimes including drug crimes, domestic violence, and sex crimes.