Man Tied to Fort Lauderdale Accident Sentenced in Illinois
Many DUI arrests and DUI Manslaughter cases occur in the early morning hours, as people leaving local bars or parties get behind the wheel to head home, says Broward DUI attorney William Moore. In February, two British men were in Fort Lauderdale, visiting the city on business. Kenneth Watkinson, 48, and Craig Elford, 39, were family men who were in town just for a short trip. While they were out late on February 13, walking along state road A1A by the Fort Lauderdale beach, the two men were struck by a Porsche 911 Turbo that jumped onto the sidewalk. Witnesses had previously reported seeing the vehicle engaged in dangerous driving and possibly racing with another vehicle in the area. The Porsche fled the scene in the highly publicized hit-and-run accident.
No charges have been filed at this point and it is not clear if alcohol played a role in the deaths of the two men. The owner of the Porsche claims his friend must have been the driver. Ryan Levin, 34, is the owner. He was arrested in February, shortly after the crash, in Illinois for violating the terms of his probation. Levin was on probation after leading police in Chicago on a high-speed car chase through the city in 2006. Earlier this week, a judge sentenced him to two years in an Illinois state prison for violating probation.
Fort Lauderdale DUI Lawyer William Moore has learned that the families of Elford and Watkinson, from Great Britain, are suing Levin and his friend, Derek Cook, 37, for the wrongful death of the men due to reckless driving. The civil suit claims that both men were intoxicated and that one of the two were involved in a drag race on the streets of Fort Lauderdale just prior to the accident that killed Elford and Watkinson. Fort Lauderdale police have continued to investigate those two issues and have not yet made a final determination. Law enforcement officials have a search warrant to collect a DNA sample from Cook to compare to the interior of the Porsche 911, as it is still unclear which of the men – if either of them – were actually driving the vehicle at the time of the wreck. Prosecutors need more information about who was actually the driver of the Porsche at the time the accident occurred before any criminal charges, such as reckless driving, DUI, or DUI Manslaughter, can be filed.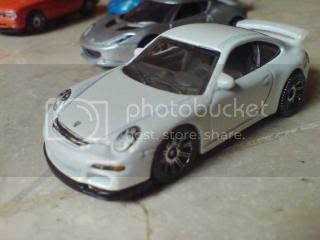 Fort Lauderdale DUI attorney William Moore provides outstanding DUI defense in Broward, Fort Lauderdale, and Fort Lauderdale-Dade Counties. If you have been charged with a DUI, contact Fort Lauderdale DUI Lawyer William Moore, P.A.
This article should be used for informational purposes only and should not be construed as legal advice nor as implied representation of any person.