Man with Florida Fake ID Faces DUI Charges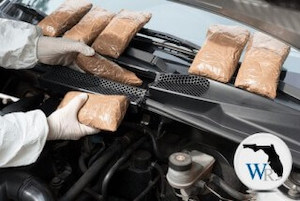 Prosecutors claim a Woodbine, Maryland man used a Florida driver's license to cover up his record of driving under the influence. Gerald Thomas Titus, Jr., 37, is facing 11 charges after a traffic incident in July. These charges include driving under the influence of alcohol, fraud of personal identity to avoid prosecution, and possession or use of a false government identification document.
When police pulled over a motorcyclist for speeding on March 22, they observed that the cyclist's breath smelled strongly of alcohol. The man showed the officer a Florida driver's license with the name Frederick John Karr, Jr. The address was listed as St. Petersburg, Florida. According to court documents, he was sentenced to a year and a half of unsupervised probation. Since he received probation before judgment, the conviction could be removed from his record if he completed his probation satisfactorily.
The man was again stopped for drunk driving on July 9, which promoted the Carroll County Sheriff's Office to investigate. The officials now believe that Karr deceived officers by giving them a false name and false identification. However, it is unclear how he would acquired this false driver's license, since the Florida Department of Motor Vehicles requires two forms of ID (among other items) to obtain a Florida driver's license.
Cops: Fake ID hid DUI record, CarrollCountyTimes.com, August 27, 2008
A Florida DUI lawyer can explain your legal options if you have been arrested and charged with DUI. Contact the law office of William Moore Criminal Defense for a free consultation. Offices located in Fort Lauderdale, Dade and Broward county.