Police Search for Killer of Federal Agent in South Florida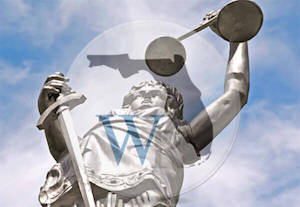 Law enforcement officers from the Broward Sheriff's Office, Fort Lauderdale-Dade, Pembroke Pines, and Fort Lauderdale are searching for the man who shot a federal agent on Tuesday in front of a Pembroke Pines post office.
Donald J. Pettit, 52, was married with two children and had a long history of service in the military and the US Customs and Border Protection. Petit's daughter watched from inside the car as her father was shot in the head following a traffic dispute.
According to Florida Today, authorities would not confirm the circumstances leading up to the shooting. However, sources close to the investigation believe an argument lead Pettit and a motorist to pull into the parking lot of the South Florida Mail Processing Center for a confrontation. Pettit was unarmed, but his gun was later found in his car.
The suspect, described as a fiftysomething man about six feet tall wearing a short-sleeved, plaid green shirt, fled east on Pines Boulevard. Police say they are looking for witnesses. Anyone with information should call Broward Crime Stoppers at 954-493-8477 or go online at www.browardcrimestoppers.org. A $175,000 reward is being offered for tips leading to the suspect's arrest.
Manhunt on after federal agent is killed by motorist, Fort Lauderdale Herald, August 6, 2008
Our justice system presumes that those who are accused of a criminal offense are innocent until proved otherwise. This means that the burden of proof lies with the prosecution. If you have been accused of domestic violence, DUI, or other criminal offenses, then contact William Moore, PA. This Florida criminal defense attorney will help you understand the court system as well as your legal options.