Sheriff'S Officer Starts Bogus Manhunt In Broward County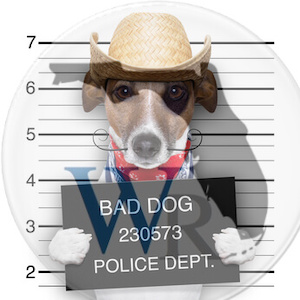 This week in Fort Lauderdale, I was again picking a jury in a criminal trial where the prosecution and defense are given an opportunity to question a presumptive jury panel. The panel is usually 21 people who need to be narrowed down to six who can try the issues of a criminal case fairly, without bringing pre-conceived notions or biases into play. Skilled criminal defense attorneys and prosecutors use this opportunity not only to wean out individuals that are likely to vote for their side in the trial, but also to educate these potential "tryers-of-fact" as to their role. From a criminal defense standpoint, this is the single most important time that he or she can begin to relate to jurors, form a relationship with, and get them to commit to rendering a not guilty verdict, even before hearing any of the evidence. When I got to my line of questioning whereby I ask potential jurors whether they find police officers to be more creditable than the average citizen. As usual, a great number of potential jurors did in fact believe that officers of the peace speak the truth while ordinary citizens lie.
Under our system of law, police officers are not to be given added creditability by virtue of their positions. In fact, this issue is considered so important that standard jury instructions include language that requires jurors to refrain from finding a police officer to be creditable simply because he is an officer. A case in point, Broward Sheriff's Officer, Sgt. Lisa DiSavino.
On November 27, 2007 newspaper headlines read, "Deputy Slasher is Still on the Loose." The 29 year old deputy had claimed that she had been stabbed while on patrol early Sunday morning in the City of Tamarac, Florida. A county-wide manhunt ensued involving officers, civilians, swat team members, and canine officers. They were looking for a male in his 20's or 30's, about 5'8", with short brown hair and white shorts. He was wearing a Fort Lauderdale Dolphins jersey with the number 99 on it. A reward was issued for his arrest. Sgt. DiSavino had been very specific about how the incident had taken place. She claimed she had approached a suspicious man near a bus stop on Commercial Boulevard who proceeded to stab her in the stomach and run away. As violence towards officers has been sharply on the rise in South Florida in recent months and due to the fact the allegations came from a police officer, there was no doubt that someone had committed a crime and they would be tracked down, arrested and prosecuted, if not killed. I am surprised that no one was arrested as the description could fit thousands of people in South Florida. I am also not surprised to learn that the whole story told by the good Sergeant, was in fact, an absolute fabrication. Sgt. DiSavino had inflicted injury upon herself and then concocted a story about the assault. The Broward Sheriff's Office has reported that she will not be disciplined, although she is on paid administrative leave. The Broward Sheriff's Office describes her as being a model deputy who worked well with others and had undergone a large amount of police training.
Seasoned defense lawyers know the importance of educating the jury in the voir dire process and in closing arguments and explaining that giving officers extra creditability by virtue of their uniform is a violation of the rules in which we all share. To the contrary, considering that law enforcement's number one obligation is to seek out crime and obtain convictions, it can easily be argued that their propensity to fabricate or at least bolster evidence mounted against the defendant is most certainly possible. Attorneys know that most jurors sitting in judgment of the defendant come to the table wanting to believe that police officers are more truthful than average citizens. However, they quickly begin to reconsider their position when asked questions such as whether they would be more inclined to buy an automobile from a police officer than an average citizen; if they have ever read any articles about a police officer being untruthful; or if they believe or understand that an officer's job is to seek out and arrest people they believe have broken the law and obtain convictions in greater numbers as opposed to fewer.