Two Charged with DUI-Manslaughter in Tampa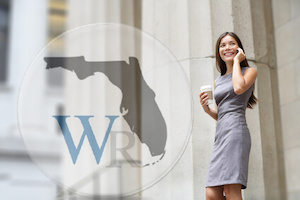 According to the Florida Highway Patrol, two people are charged with DUI-manslaughter following the death of a Riverview man last October. James Braley, 26, of Tampa, and Jessica Paquette, 23, of Riverview, were both arrested a few weeks ago for their involvement in the October car crash that killed Amir Sarhaddi.
Florida state law presumes that a driver with a blood-alcohol level above 0.08 is impaired. Paquette's blood-alcohol level was .219, while Braley's was .176. Braley is also charged with DUI with serious bodily injury.
The two were driving separate cars on the night of October 28. Braley's Infiniti hit the Jeep in front of him and flipped the Jeep over the grass shoulder and into a tree. His vehicle block the right and right-center lanes. Sarhaddi, a 29-year-old father of two saw the accident and stopped to help.
Paquette crashed her Saturn into Braley's Infiniti, struck Sarhaddi, and hit the truck another passerby who'd stopped to help. Braley and the other passerby sustained minor injuries, but Sarhaddi was killed.
Paquette's record shows prior charges for DUI and child neglect, as well as a prior DUI conviction.
2 Charged In Death Of Man Who Stopped To Help At Crash, TBO.com, August 12, 2008
If you have been arrested and charged with drunk driving, then contact a Florida DUI attorney. The Florida DUI Center has built a solid reputation for defending DUI and can explain the state's legal system as it pertains to your case.