What are the Most Difficult Crimes to Solve
Fort Lauderdale Criminal Lawyer, William Moore, claims that people often speculate about perpetrators and their possible motives when they hear of a local crime or when a particularly notorious garners national attention. For example, many people have followed the case of Caylee Anthony, the little girl who was apparently murdered in Florida last year, says Fort Lauderdale Criminal Lawyer William Moore. Now, her mother is facing trial for the crime.
Murders are the most serious of crimes and, many might speculate, the most difficult to solve. However, depending on how the person was killed, a murderer may leave behind clues that allow police detectives to piece together what happened. DNA evidence can frequently being collected from the scene of a homicide – perhaps from under the fingernails of the deceased, if a struggle preceded the death. If a gun was used, law enforcement agencies may be able to trace the bullets or identify the gun that shot them. Additionally, Fort Lauderdale Criminal Lawyer says a killer often has a motive. An abusive ex-husband may be filled with jealousy and rage over his former wife's life without him or her new boyfriend. Money could motivate a person who would receive substantial amounts of life insurance.
Crimes that seem random may be the most difficult to solve. Burglary, for example, is committed generally to steal items of value. The motive, therefore, is not usually personal to the victims, says Broward criminal lawyer Moore.
Burglary is probably the most difficult to solve because its perpetrators do not have a motive that makes the victim's identity relevant. In most cases, they will elect to steal from an unoccupied home or dwelling, which may leave few, if any, witnesses. The third reason why they are particularly difficult for law enforcement agents to solve is that they frequently do not leave evidence behind.
Committing a burglary, unlike committing a violent crime, is less likely to result in leaving identifying evidence at the crime scene. A skilled burglar might wear gloves, for example, to avoid leaving fingerprints. He is unlikely to leave blood at the crime scene and, if there is no one at the residence, it is probable that he will not be seen. Some crime statistics suggest that only a small fraction of burglaries are ever solved, likely for the reasons outlined here.
Homeowners can guard against these crimes by using heavy-duty locks, including deadbolts. They can also use ample yard and porch lighting, which will discourage the burglar who wants to sneak into the home under the cover of darkness.
Shattered Glass Pictures, Images and Photos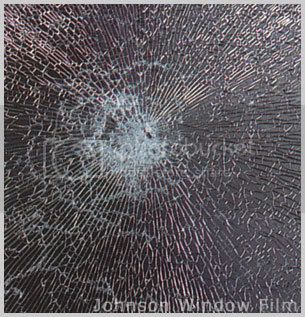 Fort Lauderdale Criminal Lawyer William Moore has years of experience in criminal defense, including sex crimes and DUI. A felony or misdemeanor conviction of any type can have far-reaching consequences on your freedom, your employment, and your personal life. If you have been arrested in south Florida, contact William Moore, P.A., with offices in Fort Lauderdale-Dade, Broward, and Fort Lauderdale Counties.