Fraudulent Practices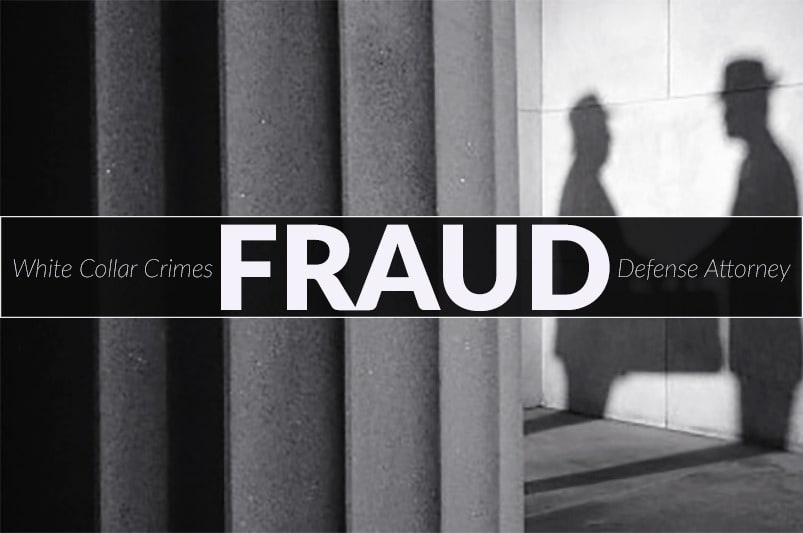 What Is Fraud Under Florida Criminal Law?
Fraud is most common in the buying or selling of property, including real estate, Personal Property, and intangible property, such as stocks, bonds, and copyrights. State and federal statutes criminalize fraud, but not all cases rise to the level of criminality. Prosecutors have discretion in determining which cases to pursue. Victims may also seek redress in civil court according to attorney William Moore, a veteran Fort Lauderdale Criminal Attorney.
Speak with a Leading White Collar Crime Attorney in Broward County, FL Now!
Fraud must be proved by showing that the defendant's actions involved five separate elements: (1) a false statement of a material fact,(2) knowledge on the part of the defendant that the statement is untrue, (3) intent on the part of the defendant to deceive the alleged victim, (4) justifiable reliance by the alleged victim on the statement, and (5) injury to the alleged victim as a result.
Our Criminal Defense Law Firm has effectively represented clients charged with a variety of different types of fraud; including money laundering, bank fraud, cellphone fraud, insurance fraud and credit card fraud. If you, or someone you know, have been accused of white collar crimes in Fort Lauderdale, Florida, do not hesitate to hire a steadfast legal counsel. Call our hotline anytime of the day to speak with Attorney Moore and find out how our defense team can help protect you against fraud charges.
All too often, in the practice of criminal defense, attorneys will come across organized fraud cases that result from what appear to be legitimate business dealings. Recently, our criminal defense attorneys were asked if the operation of a business would insulate that business owner from criminal charges where false representations had been made.
Generally speaking, business owners face civil penalties for failing to adhere to contracts and agreements made in the normal course of business. These penalties are only threatened where a lawsuit is filed or a licensing board is notified and pursued with significant evidence against the business owner. In short, not much of a threat at all. In fact after serving South Florida residents in the arena of criminal defense for over thirteen years, I have seen very few of criminal cases for failing to adhere to business terms.
Talk to Broward County's Leading White Collar Crime and Fraud Defense Lawyers!
Criminal attorneys will tell you, however, that where business practices cross the line, transforming them from legal to illegal activities, the owners can face criminal liability and can be prosecuted in the state courts. Recently, in Weaver v. State, (Apr 2nd, 2008) a business owner was charged and convicted of organized fraud after he made promises to many clients in an effort to receive money from them. Such promises included an intention to perform services within a specific time frame, despite having no intention to do so. Following repeated demands by his clients to perform the services contracted for, the business owner began to fabricate excuses utilizing the help of his secretary. Upon being arrested, the defendant insisted such behavior was simply a matter of business and was not behavior with criminal intent. Reasons given for not fulfilling contract obligations were simply that he had fallen behind, although throughout the period of wrongdoing, the owner continued to seek out and accept money from new clients. Throughout his operation of the illegal business, promises continued to be made with services delivered only after a period of time far exceeding the negotiated terms.
Organized Fraud and White Collar Crime Defense in Broward County, Florida. Reasonable Rates and Free Consultation
Ultimately, the organized fraud charges and conviction were upheld by the Appellate court despite the fact that Weaver had clearly and unambiguously included in all of his contracts that there was "no guarantee how quickly his business would produce the services sought after." Defendant Weaver also alleged that it would be impossible to establish criminal intent simply by asserting that he had fallen behind in producing as quickly as he would have liked while managing his business. Under Kipping v. State, 702 So. 2d 578, the court held that the operation of a business does not insulate anyone from criminal charges where evidence establishes that those practices crossed the line and converted business activities into illegal activities. Furthermore, Florida Statute §817.04 defines a "scheme to defraud" as an ongoing conduct which is intended to defraud another by false pretenses or promises. This includes any misrepresentation of a future act. In the case of Weaver v. State, it is well established that where an individual has no intention of performing in accordance with a contract for which he has received money, a willful misrepresentation has been made as to a future act. Consequently, in some circumstances, the failure to adhere to a contract for which you have received money can in fact, subject you to criminal liability.
As a White Collar Criminal Defense Attorney, I can tell you that these cases are extremely difficult for the state attorney's office to prove and most of them are not even pursued on the criminal level. Should you or anybody that you know be threatened by criminal prosecution for business relationships stemming from the recent rulings handed down by our Appellate court system, please contact criminal defense attorney William Moore to discuss the likelihood of prosecution for organized fraud.