Jimmy Ryce Act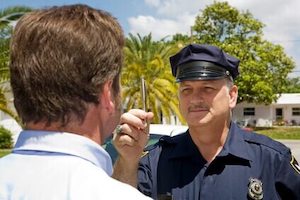 For someone to be civilly committed under the Ryce Act, a factfinder must determine by clear and convincing evidence that the respondent (1) has been convicted of an enumerated sexually violent offense; and (2) suffers from a mental abnormality or personality disorder that makes the person likely to engage in acts of sexual violence if not confined in a secure place for long-term control, care, and treatment. The Ryce Act does not require an additional, separate finding that the offender has serious difficulty controlling behavior, as a finding that the offender lacked the ability to control behavior was implicit in the statutory definitions of "sexually violent predator," "sexually violent offense," "mental abnormality," and "likely to engage in acts of sexual violence" contained in the Ryce Act and reflected in the instructions to the jury.
The Jimmy Ryce Act applies to otherwise qualified defendants who are or were in lawful custody on or after January 1, 1999, the effective date of the Act, and the Act does not apply to people who are not in this category. Probation is not "custody" within the meaning of the Act. A defendant held in county jail on a violation of probation or community control charge before supervision is revoked is in lawful custody for purposes of the Act because such custody is authorized by section 948.06(1) and Fla. R. Crim. P. 3.790(b).
The Florida legislature unanimously passed the Jimmy Ryce Act, also known as the Involuntary Civil Commitment for Sexually Violent Predators' Treatment and Care Act, in 1998. Jimmy Ryce was nine years old when he was abducted at gunpoint on his way home from the bus stop after school. The perpetrator was Juan Carlos Chavez, a handyman in the area, who was linked to the crime after Jimmy's backpack was discovered at his residence. Chavez confessed after 55 hours of questioning by police and eventually led law enforcement officials to Jimmy's body, describing in detail the events leading up to Jimmy's death.
According to Chavez, he abducted Jimmy and took him back to the trailer Chavez resided in on the property where he worked. Chavez confessed to raping Jimmy and told police that Jimmy ran to the front door to escape when he heard a helicopter overheard. In order to prevent the child's escape, Chavez shot Jimmy, and stayed with him until he died. Later, Chavez dismembered Jimmy's body, hiding it in cement. Chavez was convicted of kidnapping, sexual assault, and first-degree murder and was sentenced to death. At this time, Chavez remains on death row, as he is still exhausting his appeals.
Interestingly, it is not clear that the man who kidnapped, sexually assaulted, and eventually killed Jimmy Ryce was a known sexual predator. For example, his profile on the Florida Sex Offender Registry does not list any qualifying offenses for sex offender/sexual predator registration prior to the offenses he committed against Jimmy, nor does the website of the Jimmy Ryce Center claim that his death could have been prevented by a similar law. The Jimmy Ryce Act has good intentions, but the state has failed to adequately provide treatment. Locking up people indefinitely for the purposes of treating them – and to pre-empt crime – is not productive if there is no hope of reintegrating those offenders into society. The extremely limited treatment, combined with the bad conditions and lack of reintegration program, are not conducted in the spirit of rehabilitation of sex offenders.
The Jimmy Ryce Act, also known by its official title The Involuntary Civil Commitment for Sexually Violent Predators' Treatment And Care Act, was enacted in 1997 and implemented early the following year. The act allows state attorneys and other officials to evaluate sex offenders upon their release from incarceration to determine if they are particularly likely to commit more sex crimes. Unfortunately, predicting the future has always been an imprecise science, but that has not stopped the provisions of the Jimmy Ryce Act from playing out. If the state officials determine that the convict, who will already be a sex offender or sexual predator required to register, and who has already served all of his criminal punishment, is likely to commit another sex crime, they will move to have him civilly committed.
In these instances, the offender often loses the battle to avoid commitment, landing in the treatment facility in Arcadia, Florida. The center is privately run and has changed hands recently on account of the utter failure of the system. The offenders receive only about five hours of treatment per week and in its brief history, the prison turned treatment facility has already had a disaster involving an escape and a protest by the former inmates that necessitated hundreds of police officers to control. The Florida facility also had a murder on site, another blemish in its short history. The 2007 New York Times exposé of the facility showed a mismanaged site full of drunken convicts who had sex with one another and with female employees. One employee even commented to that reporter that they did not mind the rule-breaking, because "[a]s long as they are happy, we let them go."
The cesspool in Arcadia is fails to provide adequate treatment. Even worse, it is primarily a means to lock up people who have already paid their dues to society by serving out their time in prison. Worst of all, the facility completely lacks a program designed to reintegrate its residents into their homes in Broward County or elsewhere – and it is difficult to get out once you have been put it in. Broward criminal defense lawyer William Moore believes Florida should undertake serious reforms to its civil commitment system for felons convicted of sex crimes.