Suspended License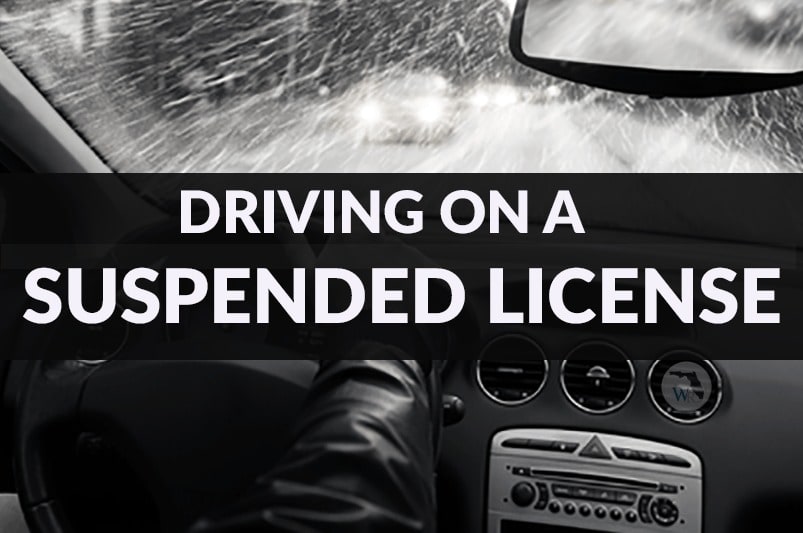 In most drivers' license suspension hearings, the motorist must contest the sanction by requesting a hearing within ten days of receiving notice of suspension. The hearing is held by an administrative, hearing officer who determines whether the officer had reasonable grounds to believe the motorist was operating a vehicle in violation of Florida DUI Laws. The hearing officer will either uphold or invalidate the suspension. The motorist by and through their Lawyer can appeal the decision to the director of driver services, who will rescind or sustain the suspension, or order a new hearing. Usually the motorist is allowed to drive during the pending of the hearing or appeal; however, this does not apply to minors or multiple offenders.
If new evidence is subsequently discovered that would warrant cancellation of the suspension, or the trial court rules that the officer did not have probable cause to request a chemical test, or the test was held inadmissible or invalid, a petition to reopen the hearing may be filed. In addition, if the department of transportation fails to abide by statutorily prescribed deadlines, the suspension is usually invalidated.
After driving privileges are suspended, we suggest that you sign up for DUI school regardless of how strong your defenses are to the Broward DUI charges against you. This is because, you will only be able to obtain restricted driving permits while the case is pending upon a showing of enrollment. In rare instances the client may be required to obtain a substance abuse evaluation, treatment, or rehabilitation services. There is no reinstatement of driving privileges until the defendant shows proof of completion to the department of transportation, and fulfills other financial obligations, such as a reinstatement fee.
Ignition Interlock Device
Upon a second conviction, the DMV requires the installation of an ignition interlock device in all vehicles operated by the defendant. This is a mechanism connected to the vehicle's ignition to measure ethanol within a person's breath. When a driver blows into the device and the ethanol level exceeds a pre-programmed BAC result, the vehicle's ignition will not function. Some IIDs require constant monitoring of breath-ethanol levels, even while the vehicle is operating.
DMV Suspension of License in Florida
There are many reasons for the Florida Department of Motor Vehicles (DMV) to suspend someone's driver's license. Some of the offenses include, but are not limited to a gas drive-off, non-payment of child support, non-payment of a traffic ticket and non-payment of vehicle insurance. Driving on a suspended license charges very in severity of sentences if convicted based on the basis for the initial suspension.
If you are used to driving yourself around everywhere, not having a license becomes a problem. You have to rely on others for trips to the grocery, to court, to the sitter's, to drop the kids off at school and whatever else you do during the course of a week – or you can risk driving without a license. If you get caught driving without a license, you are automatically assessed an additional 90 days of suspension.
Having numerous infractions can also get your license revoked. For each ticket you get, you incur points. Once the points add up to a certain amount, you may have your license revoked. If you have 12 points in a 12-month period, you will receive a 30-day suspension. 18 points in an 18-month period results in a three-month suspension. 24 points in a 36-month period results in a 12-month suspension. If you need help cleaning up your Driving Record, Contact William Moore DUI Lawyer Fort Lauderdale.
Some license offenses include:
Knowingly using a canceled, revoked, suspended or otherwise disqualified driver's license (F.S. §322.32);
Lending your license to someone else;
Using and representing that a license not issued to you is your own
Refusing to surrender your suspended driver's license upon demand of the DMV or any law enforcement officer; and
Having or applying for a license in two different names.
Licenses may be revoked under F.S. §322.27 for:
Being convicted of a violation of any traffic law which results in a crash that causes death or personal injury to another or property damage in excess of $500;
Being incompetent to drive a motor vehicle;
Allowing unlawful or fraudulent use of your license, obtaining a license by fraud or misrepresentation, or representing a license not issued to you as your own;
Committing an offense in another state which if committed in Florida would be grounds for suspension or revocation;
Committing a second or
subsequent violation of §316.172(1) – not stopping for a school bus;
Being convicted of a felony for the possession of a controlled substance, if the person was driving or in physical control of a motor vehicle at the time of possession.