Task Force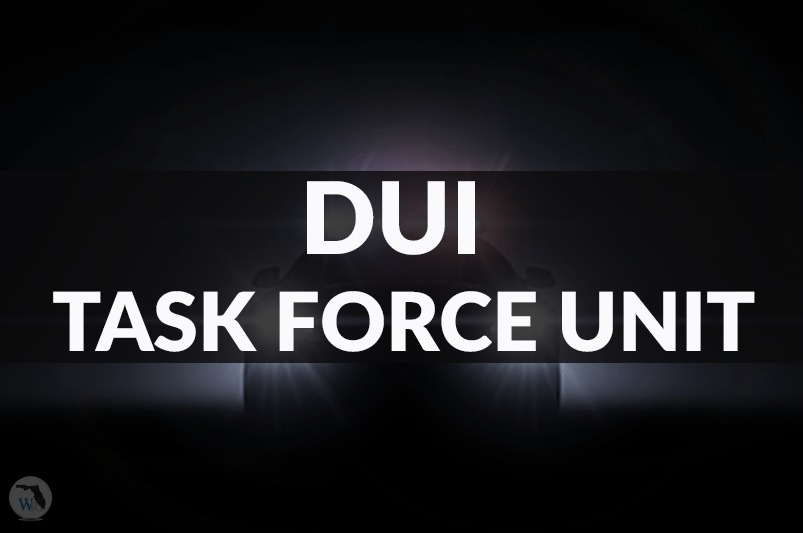 According to the Broward County Sheriff's Office, almost 30 percent of Florida's traffic fatalities in 2004 were alcohol-related. Alcohol-related fatalities have increased by one-third in the last 20 years. Because of this, Broward is not the only county that has implemented a DUI Unit.
The DUI Unit for Broward County consists of the DUI Task Force, DUI/BAT (Driving Under the Influence/Breath Alcohol Testing) and BAT Video. These three divisions work together to form the DUI Unit. The DUI Unit enforces DUI laws, processes DUI offenders and helps to increase public knowledge of such hazards of driving or boating while under the influence of alcohol and/or drugs.
The Task Force sets up DUI checkpoints to enforce Florida's DUI laws by detecting, investigating and apprehending drivers who are operating under the influence of drugs or alcohol. They also provide DUI training, educational presentations, and help support groups such as MADD (Mothers Against Drunk Driving) and SADD (Students Against Drunk Driving). They also help other law enforcement agencies and the State Attorney's office.
The DUI/BAT team is the technical part of the operation. They are trained and certified on the use of the Intoxilyzer 8000, which tests breath alcohol level for the BAT video. The video team helps with prosecuting people charged with DUI. They videotape offenders, process discovery requests (your criminal defense attorney will request a copy of this tape as part of discovery), provide expert testimony and they also train State Attorney's Office personnel and the Florida Prosecuting Attorneys' Association on issues relating to forensic BAL (breath alcohol level) testing.
Other educational opportunities offered by the DUI Unit include teenage drinking and driving awareness programs, saturation patrols and field officer training. They also go around with the BAT-mobile for public displays of the enforcement equipment. The BAT-mobile is the agency's breath alcohol testing truck.
Am I Eligible to End My Probation Resulting From a DUI?
DUI Convictions are a bit different because they carry minimum mandatory sentences. One of these mandatory conditions is that the entirety of a probation sentence be served. Our Broward Drunk Driving Lawyer William Moore, is always mindful of this and rarely negotiates with the State where the resolution calls for a conviction of one of our clients.